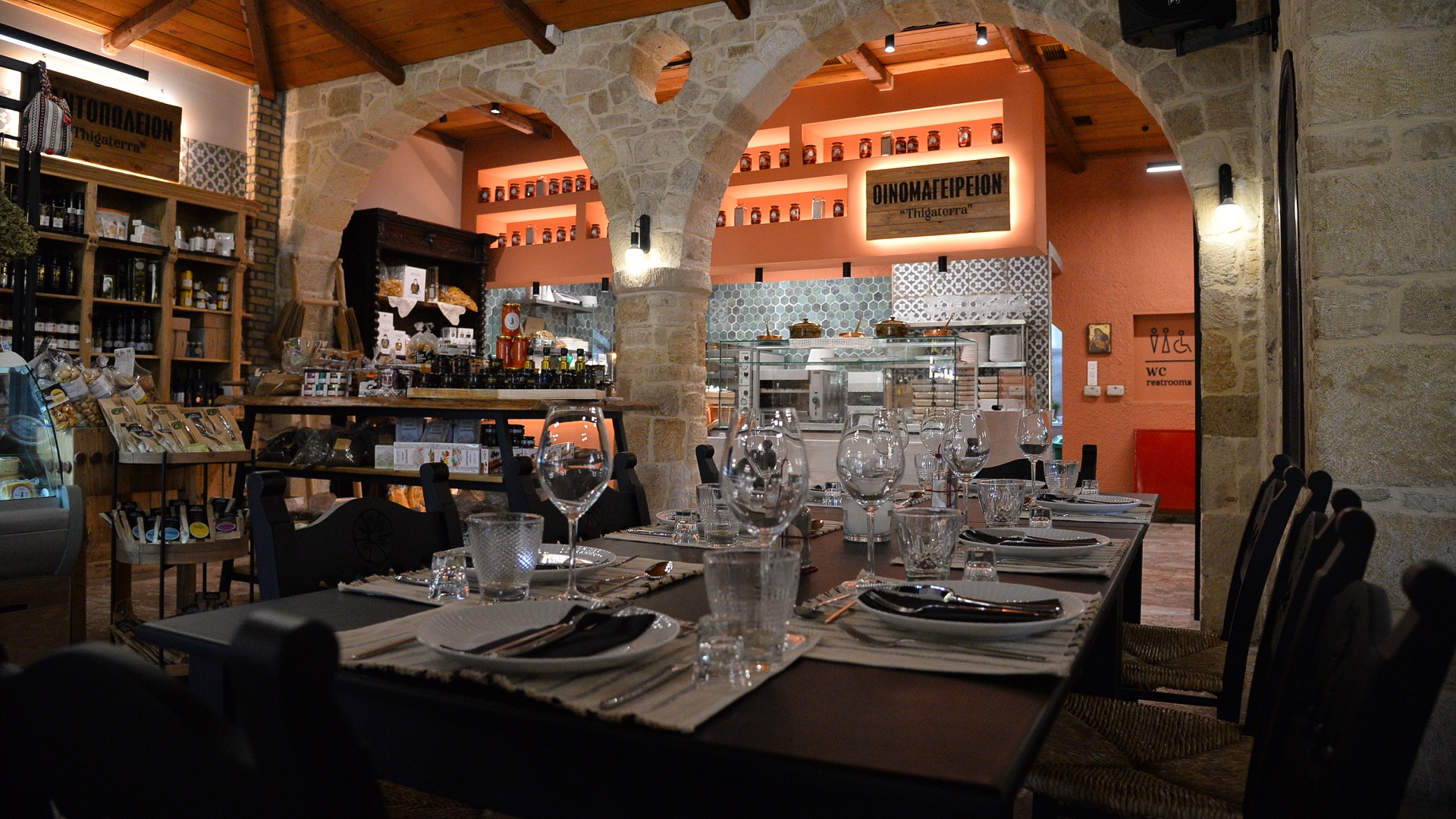 The space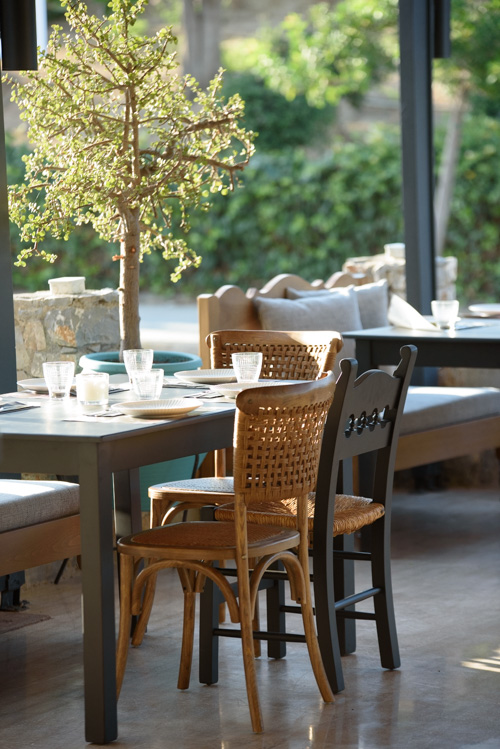 The restaurant Thigaterra is located 5km west of the city of Heraklion, in the area of Ammoudara, in a building with a total area of 500 sq.m. It consists of a terrace 110 sq.m. and the main interior 390 sq.m.
Our space is dominated by materials derived from the beauty of nature, wood textures and stone coexist, elements that are harmoniously combined with modern aesthetics in decoration.
The ergonomic configuration of our space makes our restaurant ideal for small social events and business meals. The indoor hall together with the outer courtyard, can function as a large and single hall, perfectly hosting your most beautiful moments.
The interior is air conditioned, and has ventilation and fire safety systems. The outer courtyard is fully protected from the weather conditions. All rooms are equipped with modern audio systems.
We have created for you the "Cellar" and the "Delicatessen Grocery" of Thigaterra in order to have in our space all the experience of searching and discovering excellent Greek raw materials. Those who love good wine will find in our cellar fine wines from all over Greece, while a look at the Delicatessen Grocery, next to it, will bring you in front of treasures of the Greek land. Our grocery products are the basis of our menu and we are proud of that.
The space provides access to PWD as well as a properly designed WC, according to the specifications set by law.
There is a 24 hrs spacious parking lot next to the restaurant.