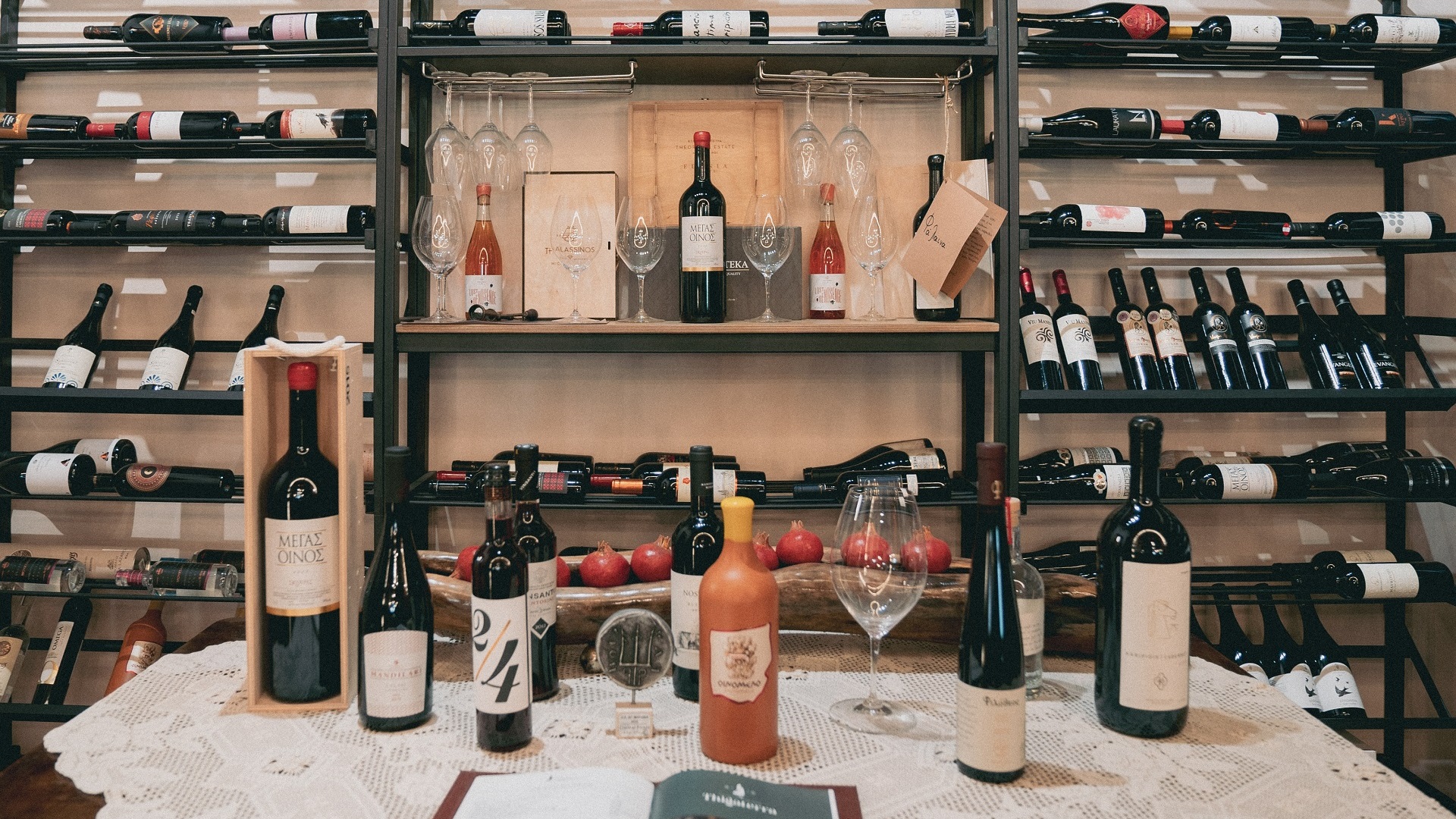 Cellar
With over 200 Greek wine labels, the visitable cellar of Thigaterra is another proof of the special way of searching for the products we choose for you.
During your visit to our cellar you can discover indigenous varieties that will expand your taste horizons! Our goal is to highlight the great oenological wealth of our country, presenting the action and production of small and larger wineries and estates from every corner of Greece. At the same time, we try to highlight and support the extremely rare and endangered varieties, such as: Mavroudi, Dafni, Asprouda of Serres and Greco di Tufo.
In our cellar you will find a rich range of PDO and PGI wines, organic, natural, and vegan wines. Also, a list of spirits is waiting for you made with the most traditional ways of distillation with aromas and flavors that will take you to the traditions of all Greece.
The conditions of wine preservation and ageing are very important for the final taste result, which is why the appropriate temperatures are observed in our cellar. Our cellar also functions as a point of sale – retail wine store, so you can take with you something from the vineyards of the Greek land! We have packages of wines in different sizes, starting from the standard sizes 500/750 ml up to large packages "Magnum" 1.5 / 3 Lt.
Tell us your favorite wine and we will find it for you!
In addition to the existing wine list, the possibility of personalized research and supply of a variety or wine label is provided, based on the special taste characteristics that the customer desires.