Grocery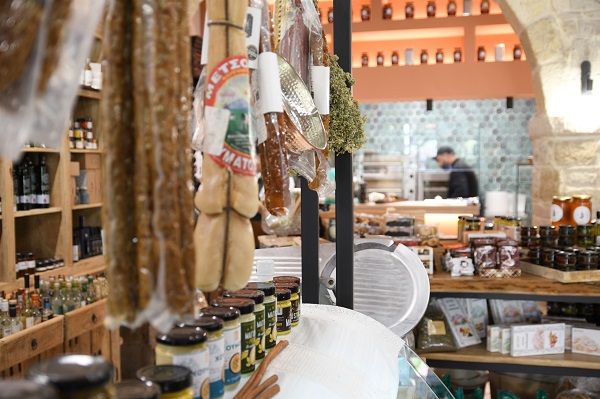 «From Greece with love!»
From Crete to Thrace, from the islands of the Ionian and Aegean Sea, from the inland of Greek territory and from small villages and towns, we choose unique products to take with you. A small "souvenir" to remind your tasteful visit to Thigaterra!
At the modern "Deli Thigaterra Grocery" we choose for you Greek delicatessen goods. Products from small producers through a deep and long-term exploration of our inexhaustible gastronomic wealth, but also of our precious cultural heritage.
We are discovering and offering you products from certified organic production units and award-winning household units, women's associations, agricultural cooperatives, but also small farmers.
Indigenous traditional varieties, local PDO raw materials associated with unlimited health benefits, but also with many tasteful memories from the roots of the Greek family.
It is part of our mission to support and promote Greek products and we serve in every way the high values of good, clean and honest food, values promoted by the Slow Food movement.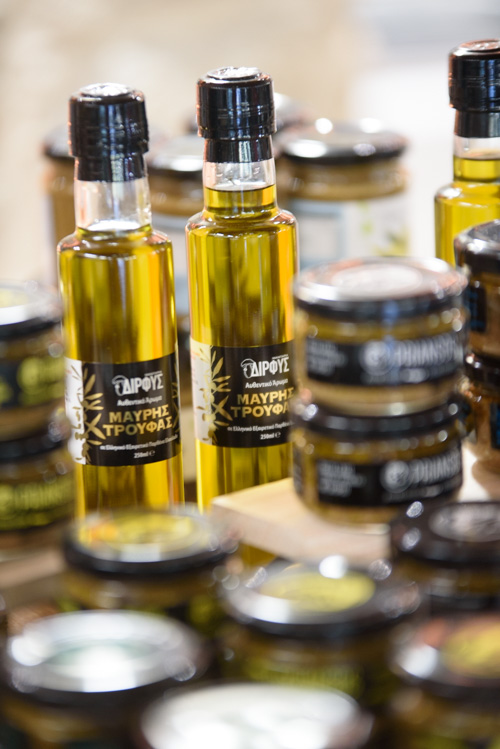 We are proud of:
• The direct contact we have with our producers. We taste their products, we talk and learn firsthand about all production stages.
• The "precious" legumes and beekeeping products from selected indigenous Greek varieties from every corner of Greece.
• Our selected cured meats from small producers made in traditional ways and from certified Greek meats, without preservatives and additives.
• Our traditionally made with pure and certified Greek milk cheese products, from very small producers of the primary sector.
• Our fresh and handmade traditional pasta.
• The wide variety in extra virgin Greek olive oils and the effort to promote them.
• For the award-winning handmade sauces, jams, sweets, pastries and standardised products that contain exclusively Greek raw materials.
• Our Greek spirits.
• The approximately 200 wine labels of Greek producers and the effort to promote the Greek indigenous varieties.
• Our precious herbs and herbal infusions.
• The large collection of rusks and cereal products.
• The spices and the rich variety of superfoods, for the friends of healthy eating.