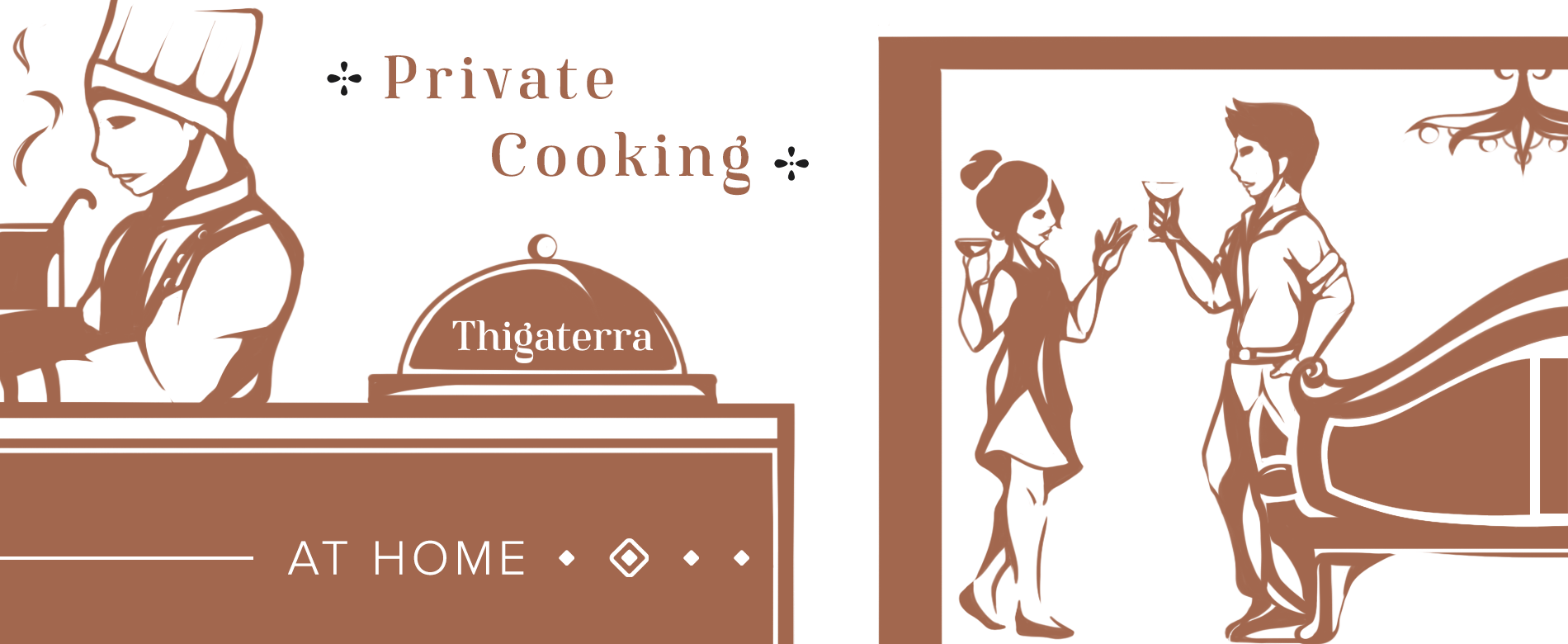 Private cooking
«Private cooking service brings the art of high gastronomy to your home!»
We want to be by your side in your most beautiful moments. We provide the ability to make a specialized menu based on your needs and desires, which will be cooked at your place by our Chef.
Our highly trained staff can cover all the needs both for the preparation of your meal and for the service of your guests. Professional mini catering equipment is provided (up to 15 people) as well as the possibility of Cocktail-Bar catering. There is also full musical coverage available if you wish.
For the efficient conduct and preparation of your event, the final service agreement should be finalized at least 7 days before the scheduled day.
For further information on Thigaterra's "Private cooking" service:
Call:
281 600 8777 or 698 868 5648
E-mail: info@thigaterra.gr
*It is noted that, throughout our presence and the transport of our products, all protection measures against Covid-19 are observed.